Testimonials
Since beginning his practice in 1997, Dr. Faizal's work has been appreciated by many. Below are comments by a few of his colleagues and clients over the years.
Comments from Colleagues:
"I have referred several patients to Dr. Sahukhan and both they, and I, were very pleased with the care that they received. With a very kind and supportive nature, Dr. Sahukhan gently guided my patients toward their goals….Dr. Sahukhan helps patients take control of their sexual health, consequently releasing some of the guilt and shame that often accompanies sexual dysfunction….I am very pleased to have such a dedicated, professional, and excellent counsellor in Dr. Sahukhan to whom I can refer my patients."
 – Dr. Jennifer Lorne, MD, CCFP
"Upon meeting Faizal, I was immediately impressed with his genuine enthusiasm for his craft and those he works with, along with his sincere passion to make a positive difference in the lives that he touches. Along with all that, Faizal, also, has a fabulous amount of infectious joy and an innate ability to make difficult concepts palatable for the hurting person to comprehend. How could this not be a wondrous combination! Since that time, I have only ever seen Faizal grow in all of these aspects."
– Cherise Adye, Registered Counsellor
"What a pleasure to have had Dr. Sahukhan on my radio program. He is a fascinating man with a unique approach to handling the culture clashes that seem so prevalent in a multicultural society such as ours. The 'romantic culture clash' is one area of sexuality that no one seems to talk about, yet many people live it. I am awaiting Dr. Sahukhan's book with great anticipation."
– Dr. Laurie Betito, Psychologist, Sex Therapist and host of Passion (CJAD 800am – Montreal)
---
Comments from Clients: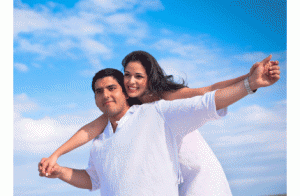 "Our discussions and your non-judgmental responses created such a comfortable atmosphere that my husband and I felt safe to share our most intimate thoughts and emotions with you and with each other….You have helped save our marriage, and for this we are eternally grateful."
"You really helped me understand and love myself – something no one has ever been able to do. Thank you so very much!"
"I appreciate your wisdom and positive attitude about our potential for a good sexual relationship…It is obvious you know what you are doing, and I feel taken care of by that."
"I really appreciate how easy it is to talk to you about my/our experiences and concerns. I feel that you are completely non-judgmental, and that you listen intently to everything I say. I also feel that you put a lot of thought into planning our sessions, making sure our sessions and our homework are specific to our needs and are directing us towards achieving our goals…I feel like everything's been covered and nothing's left undone.  I love the tools that you''ve given us to become "independent"!"
---
Comments from Workshop Participants:
"Faizal Sahukhan gave an insightful presentation on 'Romance & Sex in Cross-Cultural Relationships: Challenges & Treatments'. Couple's counselling can be trying, at the best of times, but when one partner has been raised in Western culture and the other in Eastern culture, the challenges for therapists and clients can seem insurmountable. […] Dr. Sahukhan's knowledge of the subject matter, along with his straightforward and gentle approach in presenting his research with client anecdotes enlightened many of the seasoned counsellors and graduate students attending. We look forward to his book!"
— Claire Sutton, MA, RCC, CEAP, President, Employee Assistance Professionals Association
"Thank you, Dr. Faizal Sahukhan, for providing us with valuable information on cross-cultural romance. It helped us gain further understanding, challenged some of our 'individualistic' lenses, and provided strategies for success that will help our clients in their relationships….You delivered your presentation in a professional manner, with integrity and humour. It was very informative and enjoyable."
— Canadian Professional Counsellors Association, National Annual Conference, 2010, Calgary, Alberta.

"I must thank you for creating a course that is essential for every individual and couple to learn about themselves and their relationship with their partners… This workshop has given me the gift of becoming a positive sexual person… I value the self-growth I obtained… and I thank you for sharing your knowledge with me."
— Jane H. (Richmond, BC)
"Before I took your workshop, I had many questions about sex and relationships, but could not find the right person to turn to… You have broadened my view of sex, given me new insight into my sexuality, and answered my questions… I think your workshop is unique and practical for anyone wanting to learn more about sex, relationship, and him/herself."
— Trudy T. (Hong Kong)
"After each session, I gained more knowledge about myself as a person… I look forward to taking more workshops with you in the future… I strongly recommend others to experience this growth."
— Charlotte T.
"As a fellow counsellor, I found Faizal's facilitation to be superb. He showed considerable skill… and was always cordial, respectful, and supportive of participants. I agree with his belief that health care professionals need to acquire a greater understanding of this important area of human behavior in order to be more effective with their clients… Overall, a wonderful experience."
— Tom W. (WhiteRock, BC)
"The class was very informative and enjoyable. Handouts and discussions were insightful. The instructor is professional, friendly and enthusiastic about the topics. He is educated and open to hearing other people's views."
— Student taking Romance: East & West